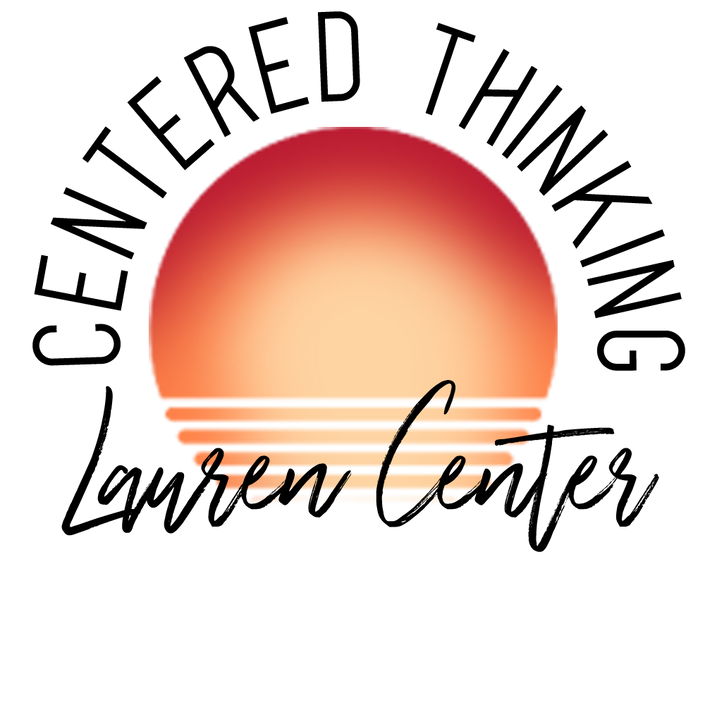 Centered Thinking
Online interactive system that helps you rewire your brain and regain control of your life
Join Now!
THE CENTERED THINKING MINDFULNESS PROGRAM IS A SCIENTIFICALLY BASED 8-WEEK SYSTEM THAT WILL HELP YOU REWIRE YOUR BRAIN TO GET RELIEF FROM ANXIETY, STRESS AND DEPRESSION, REGAIN CONTROL OF YOUR LIFE AND GET THE COMMUNITY SUPPORT YOU NEED TO THRIVE!
Living a life riddled with STRESS, ANXIETY and DEPRESSION is awful but in a world filled with tragedy and uncertainty what other options do you have? How are you supposed to deal with it all?
You might consider a therapist. Therapist are great but also are also meant for deep rooted anxiety and depression. What if you just need some extra help once in awhile? You might not want to spend the time and money or may be too embarrassed to say, "I am seeing a therapist".
You also may be well aware of the cause of your anxieties and depression or know why you are stressed out but have no idea how to deal with it.
You might be thinking, "It's hopeless and you won't ever find relief to gain control of your life again"

Of course, you could always self-medicate. After all, isn't that why bars all always full of drunks singing, "It's 5 o'clock somewhere"?
...Then like every distraction once its over, you are back to where you were before you had three shots of whiskey and ate an entire pizza except in most cases that feeling of dread and worry is worse.
FORTUNATELY THERE IS A BETTER SOLUTION
I'm Lauren Center, and I'd like to introduce you to my, Centered Thinking mindfulness program.
With this proven system, you can take back control of your own life, spend more time enjoying the moment, and have the support from a community of people doing the same..
No more allowing your anxiety and depression make decisions for your life...
No more using dangerous and often addictive forms of medication that only masks the problem...
And no more looking for help and support only to receive "thoughts and prayers"
Your Instructor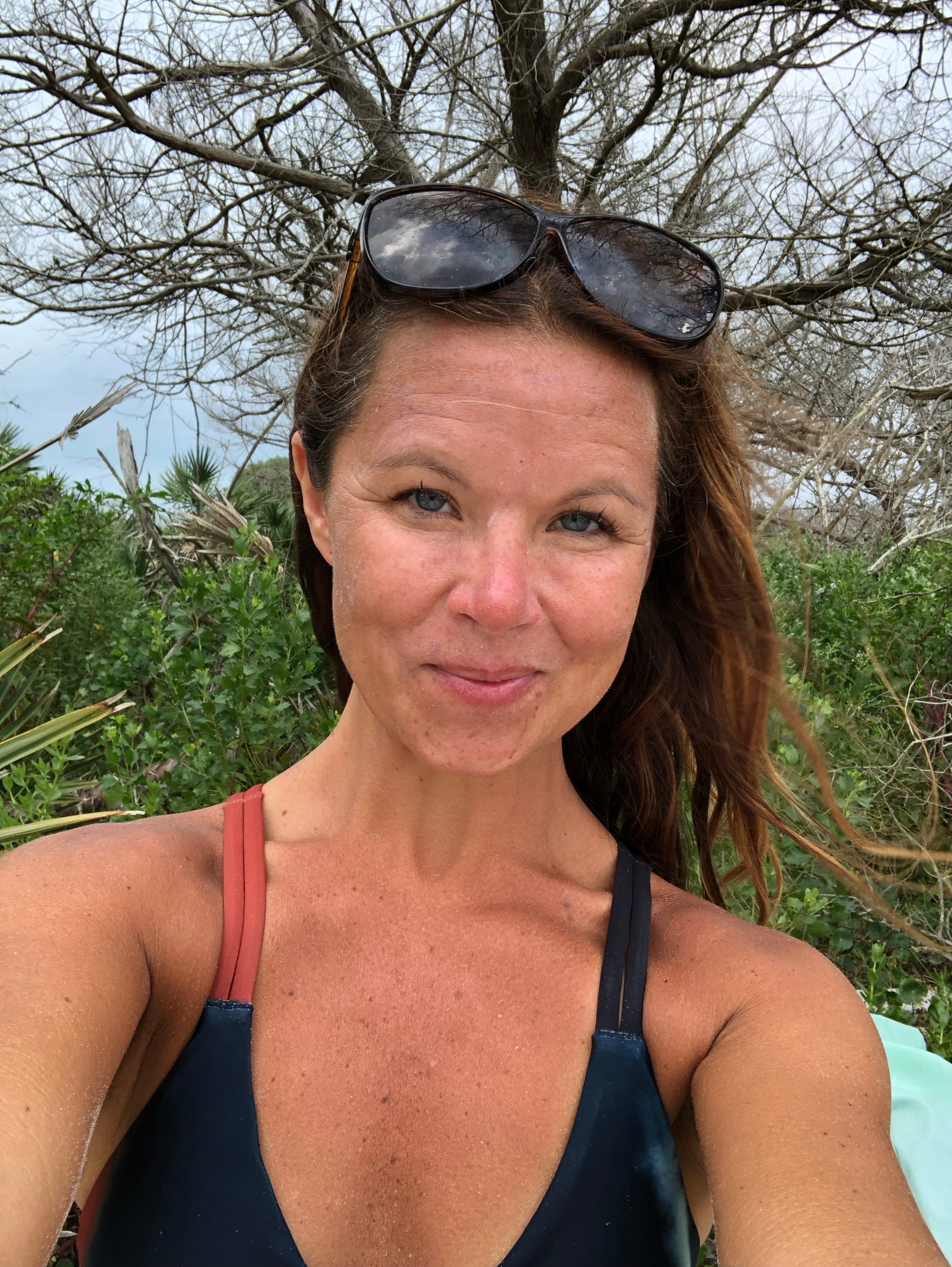 Hi!
My name is Lauren and I have been an over-thinker for as long as I can remember. When I was only 8 I would worry and that I brushed my teeth too much or too little or that I played outside too long. This over-thinking led to lots of anxiety and real worries as I got older.
I started to realize that I wasn't the only person suffering from this over-thinking epidemic. People all around me were struggling to see the beauty in everyday life. Worse than that, over-thinkers had relationship problems, thoughts of suicide, and became addicted to drugs and alcohol.
But what as humans are we to do when we run into problems in life that seem too big to handle? I experienced this problem myself when I lost alcohol and drug addicted family members to their diseases. I felt completely out of control. At my worst, I remember not eating for or sleeping for three days, sweating, shaking and I eventually ended up in the hospital with a panic attack.
The day after the hospital incident, I took myself to a hot yoga class. At the time, I didn't really know why I was going. I always found yoga to be somewhat boring. Looking back, it is hard not to think that I was brought there by some sort of divine intervention even though, I have never considered myself to be a religious person.
Something happened that day in yoga. The hot temperature in the room and the near impossible positions made it very difficult for me to be the over-thinker that I was so used to being. I left the class that day feeling happier and more energetic than I had in a long time. But why?
Certainly it wasn't simply the yoga positions. I had done those countless times before and didn't feel that surge of energy and happiness. It must have been my inability to over-think or worry. I would later discover that was I had experienced was true meditation.
I enrolled myself in yoga therapy school and started researching meditation and mindfulness. I kept seeing mindfulness and the benefits everywhere but what was it? I took several classes some good and some horrible. I combined all my knowledge from personal experience, college mental health classes, yoga therapy school and mindfulness to put together a system that is scientifically proven to help people rewire their brains so that they can stop over-thinking and live their best lives.
WITH MY CENTERED THINKING MINDFULNESS PROGRAM, YOU'LL:
Get a proven system that will teach you healthy and affective ways to handle anxiety, stress and depression

Learn to stop dwelling on the past or worrying about the future so that you are free to enjoy present moment to it's fullest

Become aware of unhealthy and unhelpful behaviors that perpetuate your struggle

Stop judging yourself and your situation so that you become a happier person and live a happier life

Forgive your flaws and past mistakes to create a more functional relationship with yourself

Become aware of the story you tell about yourself and make sure its one that tells of a happy, healthy, strong, and confident person

Get community support from people who understand what you are dealing with and who are going through this process with you

Get to keep all of this

FOREVER

, meaning when shit inevitably happens in life and is out of your control, you will have a place to go and system to use to help you get through it!
I guess you could say that the Centered Thinking mindfulness program is like going to group therapy only you come armed with the tools and knowledge you need to take back control of your life AND so does everybody else!
Can you imagine how nice it would be to need help with a life problem and have a group of people with real solutions in your back pocket?
If you are finding it hard to imagine, don't worry here are what some members are saying:
"Therapist aren't always there when you need them...in the moment of extreme distress or UNBEARABLE GUT-WRENCHING emotional (and sometimes physical pain). Lauren's Centered Thinking program provides a solution for that"
-- Lisa Kaiser, New Mexico
"I feel a huge positive shift. Change can happen with the right tools mindset and support!"
-- Sarah McMillen, Maryland
"Practicing Mindfulness really can change the brain. This program isn't only for a depressed person but for many different conditions! It works, I am proof! My psychiatrist even took me off of my meds!"
-- Amanda Socha, Texas
Before we start talking about price, I want to ask you,
How much would you spend to...
Finally get real relief from stress, anxiety, and depression so that you can take back control of your life?
Be a member of a supportive community that will be able to offer real help and real solutions to your current and future struggles?
The Centered Thinking mindfulness program gives you all that and more.
While I LOVED my therapist... I spent roughly $18,000 and about 5 years going to see her a few times a month. I saw very few results, and she wasn't always available when I needed her. By the time my appointment would roll around I would often forget why I made it in the first place!
I'm making the Centered Thinking mindfulness program available for a fraction of what I paid.
Its just 99$ OR 2 payments of $59!
While I know this course alone will change your life, I think the strength and value from interacting with other people is so important. This is why I have decided to make this course so affordable, I want to make this available to everyone.
Frequently Asked Questions
When does the course start and finish?
The course starts now and never really ends. Mindfulness takes practice and so you can consider this sort of a life long class. However... in just a few weeks I will be going through the course live with you using the Centered Thinking Facebook page!
How long do I have access to the course?
How does lifetime access sound? After enrolling, you have unlimited access to this course for as long as you like - across any and all devices you own! If you have an apple device, there is actually an app you can use!
What if I am unhappy with the course?
I would never want you to be unhappy! If you are unsatisfied with your purchase, contact me in the first 30 days and l will give you a full refund.